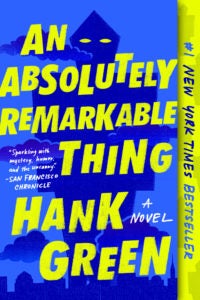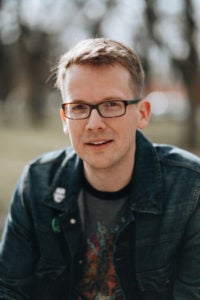 It may not be surprising to hear that Hank Green—brother to John Green and co-creator of Vlogbrothers, Crash Course, and SciShow—thinks about the Internet a lot. It makes plenty of sense, then, for his debut novel to ask some big questions about how we connect online.
"Sparkling with mystery, humor and the uncanny, this is a fun read. But beneath its effervescent tone, more complex themes are at play." —San Francisco Chronicle
An Absolutely Remarkable Thing tells the story of 23-year-old April May, who stumbles across a giant sculpture, appeared out of nowhere, at 3 a.m. in New York City. Delighted by its appearance and craftsmanship—like a ten-foot-tall Transformer wearing a suit of samurai armor—April and her best friend, Andy, make a video with it, which Andy uploads to YouTube. The next day, April wakes up to a viral video and a new life. News quickly spreads that there are similar sculptures in dozens of cities around the world—from Beijing to Buenos Aires—and April, as their first documentarian, finds herself at the center of an intense international media spotlight.
Used at Cuyahoga Community College in 2019-2020, An Absolutely Remarkable Thing grapples with big themes, including how the social internet is changing fame, rhetoric, and radicalization; how our culture deals with fear and uncertainty; and how vilification and adoration spring for the same dehumanization that follows a life in the public eye.
Now, CommonReads® is proud to present a First-Year and Common Reading Guide, complete with discussion questions, suggested activities, research opportunities, and service learning projects. From partaking in Scroll-Free September to hosting an online awareness campaign, this guide highlights ways to gets students involved in a common read with broad applications across campus.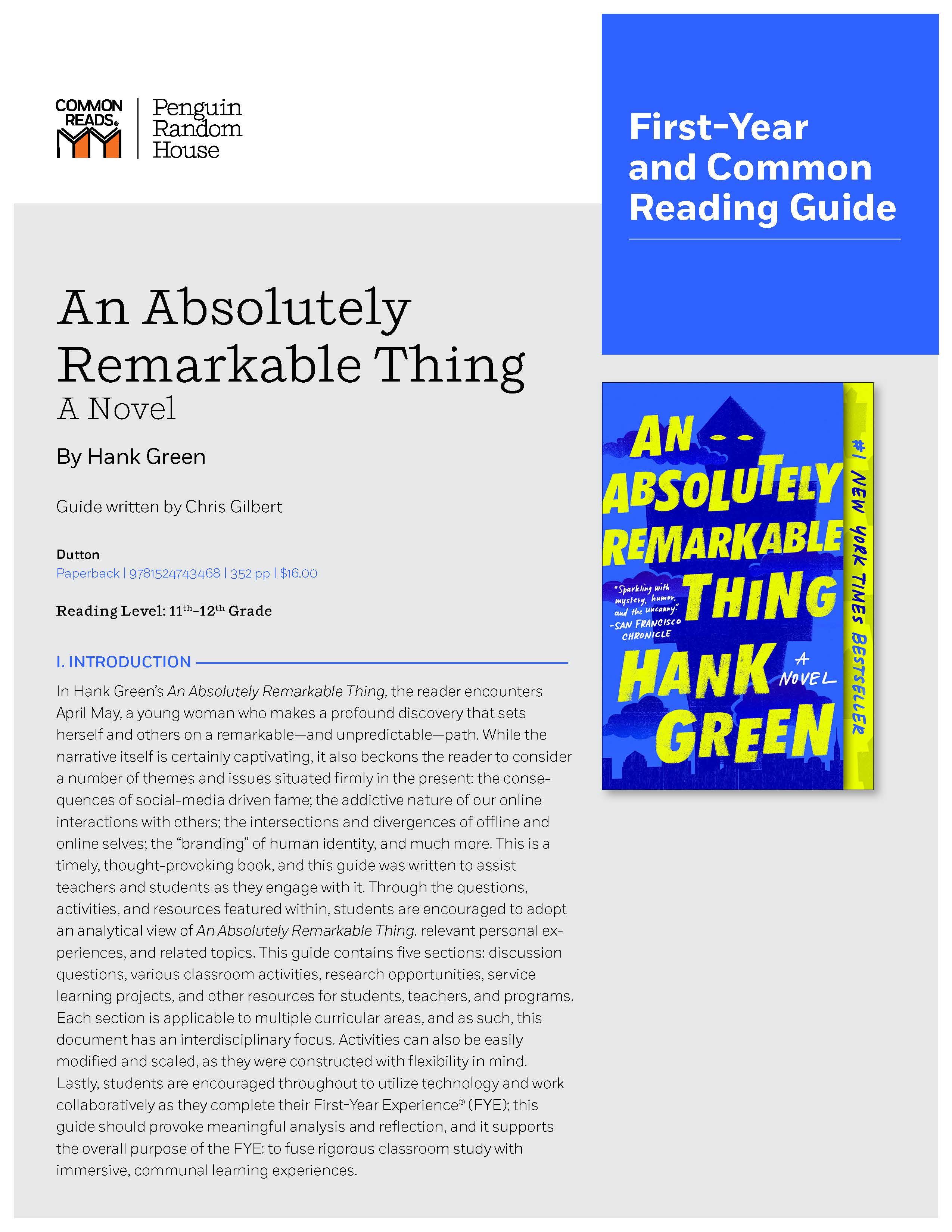 See the full guide here, and check out the book club kit, too.