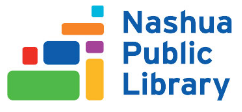 Outreach Coordinator Carol Luers Eyman says one of the best things about Nashua Reads is reader discovery. "People become open to reading a book that they might not have picked up on their own, and after discussing it with others, often come to appreciate a type of book they don't ordinarily read." Isn't this the true benefit of the One Book program? And Eyman would know how beneficial a successful program like this can be,2017 celebrated the library's fifteenth year of sharing great reads with the Nashua, New Hampshire community.
Maybe one of the keys to the success of their program is the additional events they plan to energize the community. Beyond hosting group discussions, the library plans other enriching book-centered cultural programs around Nashua Reads. For example, when the community read The Art Forger, which takes place at the Isabella Stewart Gardner Museum in Boston, they took a bus trip to the museum and had a guided tour.
Other tips from Nashua Public Library include:
Make sure the book is available in multiple formats. If it's to truly be a community-wide program, people with visual impairments should be able to participate, either by reading the book in large print or increasing the font size on an e-reader or other device. People who want to buy the book should be able to get it at a reasonable price, in paperback.
Choose a book that has thematic elements beyond a good story, so you can offer related topical programs, not just a book discussion and author visit. Historical fiction is often a good choice for this reason, as is nonfiction.
Try to choose an author who has written more than the one book. This gives you the opportunity to hold additional book discussions, and usually means the author is better known.
If you hold an event to announce your title, coordinate it with another event. People don't come out just to hear an announcement (even if you serve food); you have to give them another reason to be there.
Buy plenty of copies of the book.
In 2017, Nashua (NH) Public Library read Heat and Light by Jennifer Haigh. Selected by a Friends of the Library committee, previous years' Nashua Reads picks have included Jenny Nordberg's The Underground Girls of Kabul, Lily King's Euphoria, and B.A. Shapiro's The Art Forger.
We want to thank Outreach Coordinator Carol Luers Eyman for taking the time to share these insights and best practices with us, and congratulations on fifteen years of successful programming!