September 17th commemorates the 230th anniversary of the formation and signing of the U.S. Constitution, and recognizes the efforts, rights, and responsibilities of all citizens.
To celebrate the occasion, we're highlighting 3 books that we hope will not only help readers gain a better understanding of the Constitution, but also more fully appreciate its continuing significance, citizenship, and what it really means to be an American.
---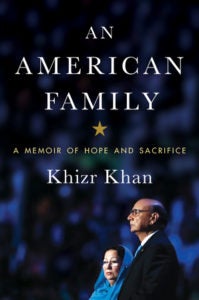 This inspiring memoir by the Muslim American Gold Star father and captivating DNC speaker is the story of one family's pursuit of the American dream.
In fewer than three hundred words, Khizr Khan electrified viewers around the world when he took the stage at the 2016 Democratic National Convention. And when he offered to lend Donald Trump his own much-read and dog-eared pocket Constitution, his gesture perfectly encapsulated the feelings of millions. But who was that man, standing beside his wife, extolling the promises and virtues of the U.S. Constitution?
In this urgent and timeless immigrant story, we learn that Khizr Khan has been many things. He was the oldest of ten children born to farmers in Pakistan. He was a university student who read the Declaration of Independence and was awestruck by what might be possible in life. He was a brilliant and diligent young family man who worked two jobs to save enough money to put himself through Harvard Law School. He was a loving father who, having instilled in his children the ideals that brought him and his wife to America—the sense of shared dignity and mutual responsibility—tragically lost his son, an Army captain killed while protecting his base camp in Iraq. He was and is a patriot, and a fierce advocate for the rights, dignities, and values enshrined in the American system.
An American Family shows us who Khizr Khan and millions of other American immigrants are, and why—especially in these tumultuous times—we must not be afraid to step forward for what we believe in when it matters most.
"Khan's aspirational memoir reminds us all why Americans should welcome newcomers from all lands." —Kirkus Reviews
---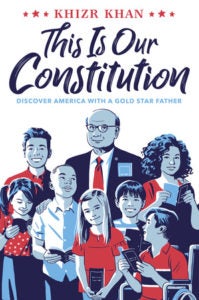 For younger readers, Khizr Khan offers a book about the Constitution—what it says and why it matters for everyone.
Our Founding Fathers created the U.S. Constitution and Bill of Rights as a blueprint for American government and the rights of American citizens. This document is not merely a piece of parchment but a living, breathing promise of our deepest democratic values.
This Is Our Constitution is a personal journey that Khizr Khan is taking with our nation's young people.
View or Download the Educator's Guide for:
Suggestions to help you defend and support the ideals of the United States
Discussion Questions
Classroom Activities
Additional Resources
Related Titles
---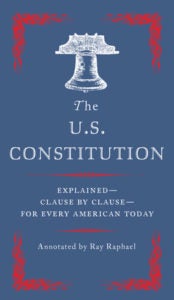 In this indispensable edition, acclaimed historian and Constitutional expert Ray Raphael guides us through the origins, impact, and current relevance of the original text and all twenty-seven amendments. Here is the key historical context for issues in the news today—from the Electoral College to Washington gridlock, from peaceful protests to executive power. Thoughtful and nuanced, lively and highly readable, this annotated Constitution is for all of us to read and refer to—the ultimate political fact-checking source for every American.
---
To learn more about Constitution Day, to download classroom resources and lessons, and to find celebrations around the country, visit: